Catch the newest, most effective yet inexpensive marketing tool- Email!
Permission based Email Marketing to customers and prospects puts your company at a tremendous advantage over the competition. Our experience ensures high click-through and conversion rates - and more profits for you.
Keep in Touch with Customers and Prospects via Email Marketing
Call Inspired 2 Design today to schedule your Email Marketing consultation and discover how to make the most of Email Marketing for your Atlanta area business.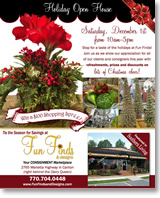 Event Announcement
Inspired 2 Design™ custom designs HTML emails to promote special events! Communicate your branded message via a custom email. Contact Inspired 2 Design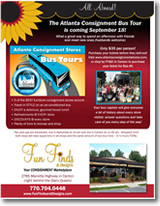 Email Invitation
Inspired 2 Design™ custom designs HTML emails to use as an invitation, announcement or informational marketing piece. Communicate your unique message using your unique branding: logo, color scheme, fonts, and more! There's no reason to look like everyone else, call Inspired 2 Design!
---
---
---
---
---
---
---
---
---
---