Complete Marketing Services for EVERY small business
Advertising Agency, Website Design & Hosting, Social Media, Postcard Design & Printing, Logo Design, Business Cards, more...
If you're like most entrepreneurs, you don't have a staff of advertising experts, graphic designers, marketing professionals, website designers, social media gurus or SEO pros. Inspired 2 Design™ is a full-service marketing company offering professional marketing strategy, branding, graphic and responsive website design, website maintenance, social media, SEO, and printing. We "get out the word" about your business!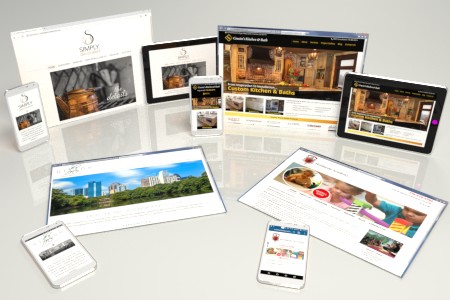 Website Design, Website Redesign, Website Maintenance - 100% Custom, 100% Value
Let's face it, a business can't survive or thrive today without a website. Make yours matter.
Our marketing and design pros create custom websites that are a true value for your business. Our clients recieve effective, creative, affordable websites that always compliment your company's brand.

Have a website, but need a trusted pro to manage or update it? Contact I2D.
We update, maintain and host many websites designed elsewhere.

Getting Out the Word about Your Business - Wherever You Are
Inspired 2 Design™ is located just north of Atlanta. We serve the entire north Georgia metro area. Our clients own businesses in Georgia, Florida, and across the entire United States.

Our clients LOVE us. And we LOVE our clients!

Affordable Graphic Design & Quality Printing:
- Logo Design, Business Cards & Stationery: be consistent and professional with a unique and original company Logo, Business Cards, Note Cards, Letterhead and Envelopes. We design and print all business stationery.

- Website Design, Website Maintenance & Web Hosting: we design, host, and maintain Websites. Our professional website design or redesign will be custom, branded, effective, and yes, affordable! Responsive CSS, Joomla and WordPress websites. We also retrofit websites to be responsive for mobile devices.
- Internet Marketing: market your website with SEO (search engine optimization) and get started with inbound marketing through Social Media, e-mail campaigns, newsletters and more.
- Postcards: an inexpensive way to make announcements, advertise a new product or service, send a reminder or coupon, and more. Direct mail Postcards are part of your outbound marketing plan. Ask about affordable Rack Cards as well - economical and versatile marketing materials.

-Brochures & Flyers: simple, informative, and affordable, Brochures provide in-depth company info. We design and print many sizes and styles of great-looking Brochures. Flyers promote events, sales, new products or services, even a new website (designed by Inspired 2 Design™) cheaper than color copies!
- Consultation & Training: we teach frequent workshops on Small Business Marketing, Social Media, and more, plus we offer one-on-one Marketing Consultations and custom Marketing Plan development. Looking for a speaker? Contact us to schedule a speaking engagement at your civic or business association meeting.

A full service advertising agency, Inspired 2 Design™ ensures your marketing is "all-inclusive" and seamlessly integrated to represent your metro Atlanta business in Cherokee, North Fulton, Cobb, Pickens or Gilmer county.

Like Us on Facebook!
Our Facebook page is loaded with Marketing news, tips and treasures!
Call us for a comprehensive advertising and marketing consultation.
Call us at (770) 781-3452 or click here to schedule a consultation
to discuss your marketing needs and tailor an effective marketing plan for your Atlanta business.