Postcard marketing is economical, timely, and gets your message right into customers' hands. We design and print postcards in many sizes.
Postcards feature photography or graphics, glossy thick card stock, great postal rates, and a message that is instantly seen. Postcards are a key element of any advertising campaign.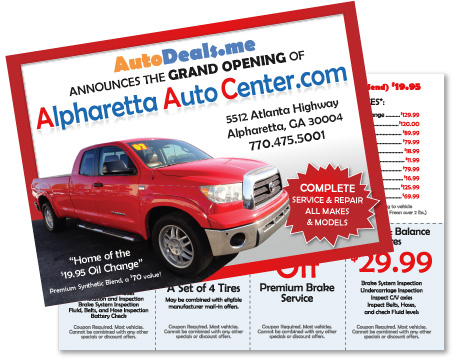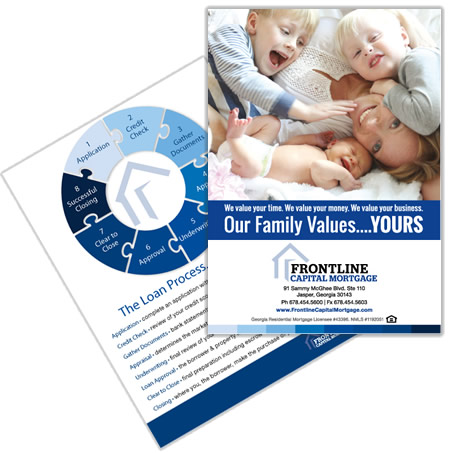 Postcards are an ideal marketing vehicle for offering coupons, making announcements, and more! They're fast, economical and capture attention whether mailed or hand-delivered.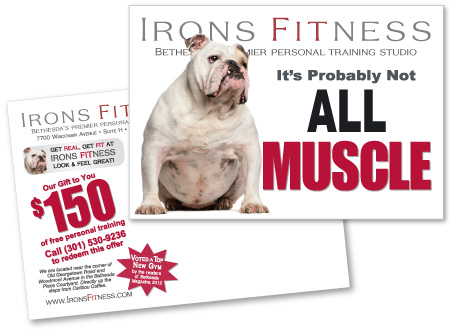 Have fun with your marketing messages and test various messages to different target audiences using affordable postcard advertising design and postcard printing in Atlanta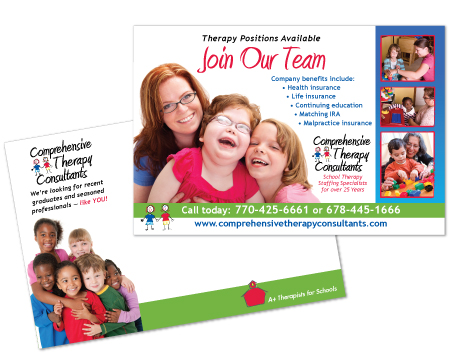 Stay true to your business branding efforts with professional postcard design and quality postcard printing by Inspired 2 Design. We make marketing affordable for Atlanta businesses in Cherokee, Cobb, North Fulton, Forsyth, Bartow, and Pickens counties.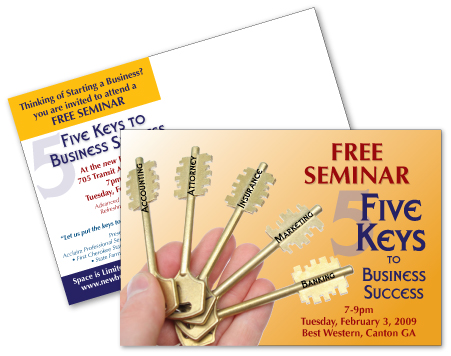 Postcard Marketing for events and business functions. Inspired 2 Design™ offers postcard design and postcard printing to the metro Atlanta area including all of Cherokee County.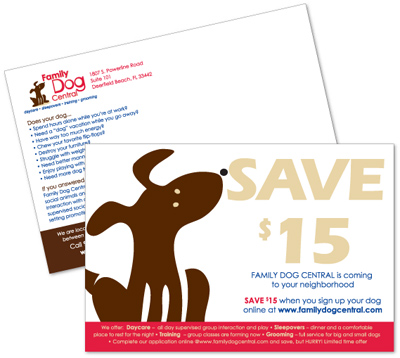 Postcards are a great way for small businesses to offer a coupon, or announce a major event like a grand opening, sale, or anniversary.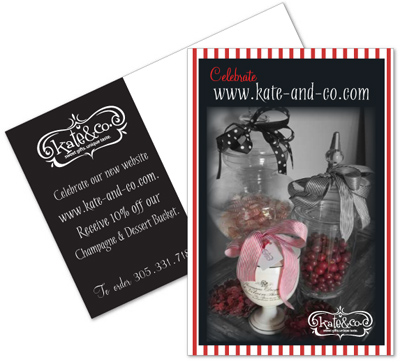 Postcards inform customers and prospects about holidays and product promotions.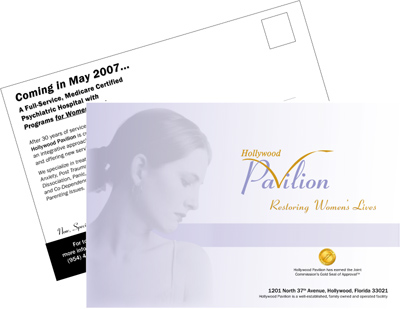 Postcards can include fun and interesting artwork to capture the audience.
Who knows, you may find your postcard decorates the refrigerators of your customers' homes!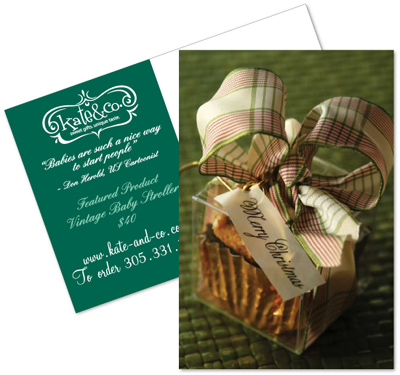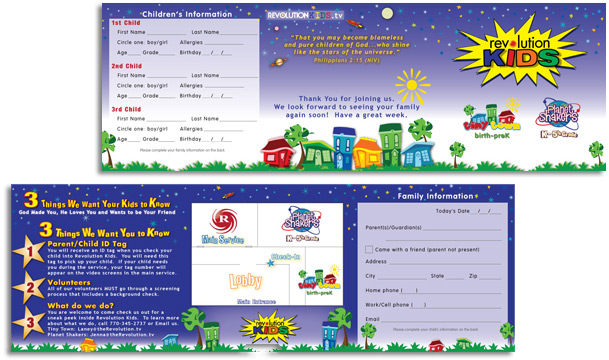 Postcards can be more than just flat, two sided pieces. This tri-fold card is more of a brochure and includes a tear-off panel. It was designed for Revolution in Canton, Georgia.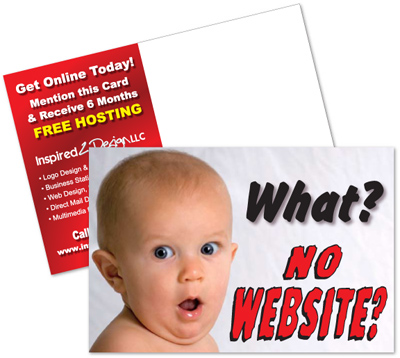 Postcards are an affordable advertising tool for every, and any, occasion.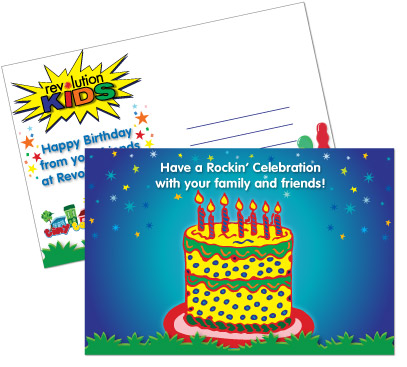 Postcards are economical for churches and groups - like this one for Revolution in Canton, Georgia.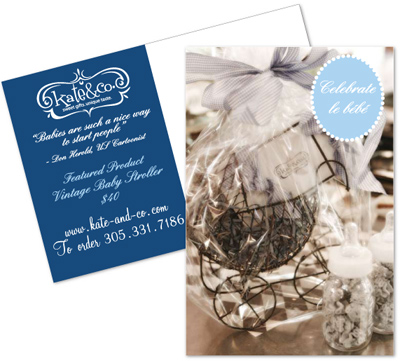 Postcards are a great way to boost your website - like this postcard designed and printed for a company in Miami, Florida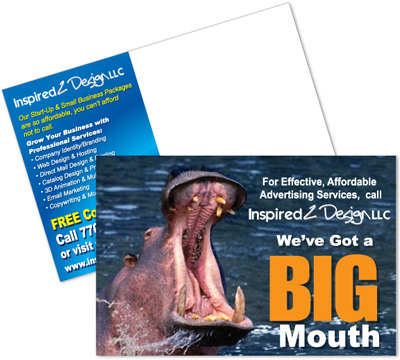 We even use Postcards to promote our Advertising and Marketing company located in Cherokee County Georgia!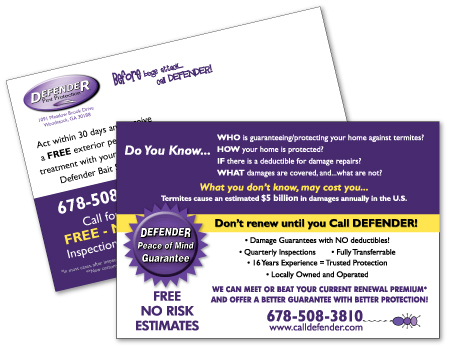 Postcard marketing is one way to direct mail the same list several times - without breaking the bank. This card was created and printed for a company in Woodstock, Georgia.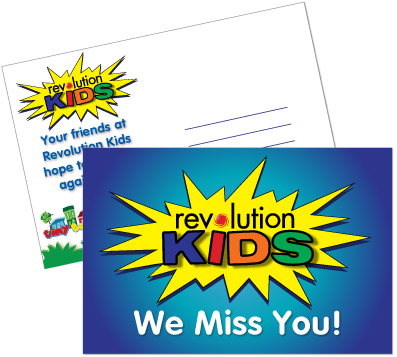 Postcards are used by businesses, civic groups, churches and more. Here's one for Revolution Kids in Canton, Georgia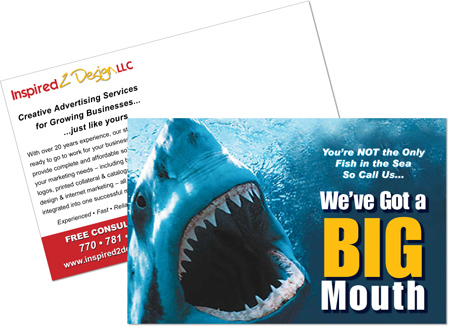 Postcards are economical ways to reinforce a message with multiple mailings. We offer postcard design and printing for companies in the north metro Atlanta area including Cherokee County, Georgia and across the U.S.

Call Inspired 2 Design™ to find out more - (770) 781-3452.