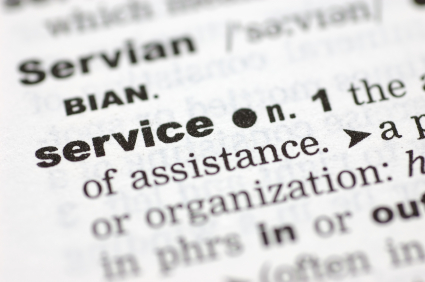 Here's what clients say about
Inspired 2 Design
™
We love good news! Please support us and post a review on Insider Pages or Google
Inspired 2 Design™ is an active member of the Cherokee County Chamber of Commerce, the Pickens County Chamber of Commerce, the Southeast Cherokee Business Network, the Canton/Cherokee Business & Professional Women's Club, Powercore, and the Ball Ground Business Association.
All our work is on a contractual basis. Please review our Payment Terms.
"Linda & John,
Just wanted to take the time to thank you for all your diligence with the WallPocket site. You guys cranked it out, especially this last round of pictures… John, and we are really happy with the revamp, its ease of use, layout, general feel. The process was stress free because I knew you understood the site pretty much inside out by now, and that you would pay attention to detail."
Your happy customer, Dee MartinOne Hour Signs, Inc.
"Finding you Linda is truly a gift from God!!! You are brilliant at what you do and more importantly a complete joy to work with. It is I that is grateful for YOU!!!

Thank you for going the extra mile to pull it all together for us. It truly is beautiful!!!"

Lauren
Found & President, Inspiring Champions
"We thoroughly enjoyed working with Linda and John. They were clear, timely and very helpful in the process of creating our website as well as excellent in communication.

Thanks for your special care and consideration to detail, our ministry and philosophy as you captured it in your work!"

Rachel Blend
Goshen Valley Boys Ranch
Waleska, Georgia 30183
(770) 796-4618
"Thank you for all of your help! The website looks great. It was truly a pleasure working with you."

Mona Patel
Innovative Fragrances, Inc.
Ball Ground, Georgia 30107
(770) 479-0574
www.innovativefragrances.com
"IT IS PERFECT!!!

We are so happy with what you have created for us. In fact- it is exactly what we hoped for, PLUS!
THANK YOU!!"

Deborah and Kelli
Kennesaw Barber Shop
Kennesaw Georgia 30144
(770) 424-6877
www.kennesawbarbershop.com
"I wanted to thank you for the wonderful new branding of my business. Not only did you design a terrific new logo that is professional yet fun, but you also took into consideration who I am and what I love. I have had so many wonderful comments on the choice we made together.

When I was ready for the brochures and the website changes you were right there with the same quick response. Not knowing what I really wanted did not provide a challenge to you. You simply listened and told me what you thought I needed. Now, my new website, brochures and business cards have the new name, logo and a look that I as a professional dog trainer can use to market my company.

When I approached you about website optimization, you did research for me and we decided what key words were important and you went back into my site and placed them into the new site with ease. Now I can honestly say that my calls from the website have doubled and if I keep using my blog, which you by the way helped me learn to use, and list myself on all the appropriate free listing sites you recommended for me, it will only get better.

I am not an easy person to please, but you were patient, persistent and kind while trying to address all my concerns. And letting me do it one piece at a time made it very affordable for a small business like mine. I will certainly tell other small businesses how happy I am with the service and the professionalism of Inspired 2 Design, LLC."

Deborah Hicks, Behavior Specialist
U Good Dog U, LLC
Duluth, Georgia 30096
404-713-2795
www.ugooddogu.com
"John and Linda Lullie of Inspired 2 Design™ are highly qualified. They have gone above and beyond for our company - Next Step Ministries, Inc, a 501(c)3 non-profit serving special needs kids, teens and adults. After hearing about our program, they offered to design a website at no cost to us. In this economy, as we are struggling to provide services for a much neglected population, their offer was truly a God-send. We had been struggling with a website doing the best we could. They took our project and designed a wonderful site for us that demonstrates their skill. They continue to work with us in managing the site, are quick to answer questions, have given us great ideas to promote our business and get it up-to-date media-wise.

At Next Step Ministries, our expertise is with Special Needs services - and John and Linda have given us a way to better communicate that to the community, thereby helping serve the community.

John and Linda have treated us as though we were top-paying customers even though they have donated their time and expertise for the entire website development project. Their willingness to serve others is an attribute that I would like to think reflects well on Cherokee County. It has been a wonderful gift for us. I would highly recommend them!"

Lori Baker, Executive Director
NextStep Ministries Inc.
Woodstock Georgia 30188
770-592-1227
www.nextstepministries.net
"I was very impressed by the rapid response and awesome assistance our organization received from I2D! I received a phone call within an hour in response to my 'cry for help' email for our website! Linda and John were very professional and skilled at their web design, and our new website is incredible! We are so excited to use and to show off our website now thanks to their time and help! THANK YOU!"

Lindsay Stickler, 2010 President
Junior Service League of Woodstock
Woodstock Georgia
www.jslwoodstock.org
"John and Linda Lullie not only care about how your business looks, they are care about how your business feels. They take the time to get to know not only your business, but you as the business owner as well. By doing so they can understand what kind of feel a client's business has and wants to present to the purchasing world. For example I want my "feel" to be one of knowledge and professionalism. Any marketing company can create a program for any product, but Inspired 2 Design™ creates marketing pieces that are an extension of my company's core beliefs."

Carolyn Greene
K.E. Greene Mechanical & Hydronics
Holly Springs, GA
www.kegreene.com
678-381-9020
"Inspired 2 Design™ has earned our business by delivering quality service at a competitive price. They are very timely with their responses, with on-time completion. Their creativity is exceptional and when designing our website, it actually exceeded my expectations. Prior to the design, they interviewed my partner and me to find out exactly what we wanted to communicate to our customers and prospects. They also designed our business cards, where we have received positive feedback. I would say that the best way to describe Inspired 2 Design™ is:

friendly - easy to work with
professional - they are experts in their field
on-time - they completed the job when promised
competitive pricing - more reasonable than one would expect for the quality received"

Sam Naff
The Crown Business Group
25 Foothills Parkway Suite 211
Marble Hill, GA 30148
www.thecrownbusinessgroup.com
770-893-1460
"Working with Linda at Inspired 2 Design™ on a new marketing strategy was a really great experience. She not only used her marketing expertise to help us decide what we needed, she took the time to get to know us and our services so that she could develop a program that was unique to our company. We love every piece of her design and how it all ties together. She was responsive and showed great patience in dealing with our many questions and lack of knowledge in marketing, website configuration, etc. highly recommendInspired 2 Design™ whether you need a logo design or a total marketing package."

Sherry McGhee, CEO
Comprehensive Therapy Consultants, Inc
Marietta, Georgia 30064
www.comprehensivetherapyconsultants.com
770.425.6661
"Our non-profit organization has been extremely blessed by Linda's beautiful design of our website. One of the comments was how "alive" it looked. Shecaptured the true spirit and personality of our store and brought it to life online! We received contacts on the first day it was up. Our blog and calendar within the site are a great tool to keep our customers, clients, and volunteers updated on upcoming events. Everything we needed was incorporated into the site with exceptional detail!

We all absolutely love it!"

Monti Price
The HOPE Center
Baby & More Thrift Store-Manager
3353 Trickum Rd, Ste. 104
Woodstock, GA 30188
www.babyandmorethriftstore.com
770.517.4450
"Linda's skill and expertise in creating the graphics we needed to start our new business has been invaluable. She took the helm in regards to our marketing needs and guided us through the "start up" process. Without her help and direction, we would never have realized the initial success we have enjoyed. I give Linda and Inspired 2 Design, LLC the highest recommendation in regards to creativity, reliability, promptness, expertise and cost effectivness. She indeed has been the marketing "partner" she promised to be and MORE."

Betty Anderson
Fun Finds and Designs, Inc.
2765 Marietta Hwy.
Canton, Georgia 30114
770.704.0448
"I just searched " family estate organizer" on Google and Yahoo and we made the first page! I am so excited. We are 6 or 7 down the line but on the first page. I feel so much better now. Thanks so much!"

Brenda Drennan
Get It Together, LLC
Canton, Georgia 30114
www.gitnow.com
"We wanted to let you know how much we love the site! You both did a fantastic job putting this together for us. We have received nothing but the highest compliments from everyone about the look and content. This goes way beyond what we imagined initially!"

Church: In the Real
Pastor Kelly, Alicia & Teresa Childers
Calhoun, GA 30701
"After being totally frustrated and involved with a web design company for 4 months, we decided it was time to move on. We discovered your company and held our breathe as we discussed our needs, hopes and resolution to many problems. Basically we wasted 4 months of my time, my staff's time, and delayed our income from a new project.

Upon reaching you, you very professionally outlined our needs, gave us accurate pricing and a timeframe to get us going.

Bingo, it became evident immediately that we have found an honest company who worked very hard to meet all deadlines and priced there work fairly. I can highly recommend them.

Thank you. One hundred times. Thank you."

Sandra Cline
President/CEO, Get In the Game, USA
Boca Raton, FL 33301
www.getinthegameusa.com
954.467.9987
"I had a web site that was incorrectly designed for Search Engine Optimization. I went to Inspired 2 Design™ to come up with a solution that would get people to my web site and contact us. I2D re-developed my site to allow people searching on the Internet to find our site. They also recommended and implemented several aesthetic, as well as functional, design items to enhance the overall appearance of the site. Since doing the work, we are getting 2-3 calls or E-mails per week.
We have more than paid for our investment with revenues achieved from people searching for Blinds, Shade and Shutters on Google, Yahoo, etc.

Thanks Linda. We highly recommend your company to anyone looking to improve their overall Marketing and Advertising strategy."

Dave Ross
President, Atlanta Discount Blinds
Canton, GA 30114
www.AtlantaDiscountBlinds.com
678.557.3392
"A sincere 'Thank-you' to John and Linda. Creating Just Driver Training's website was a challenging task, and they met this challenge head-on. The site is fresh, exciitng and appealing, with great functionality, colors and creativity. We are extremely happy with the end result - well done!"

Graham and Melody
Just Driver Training
Canton GA 30115
www.justdrivertraining.com
770.363.4857
"Thank you for the exceptional job you did on our flyers. They are exactly what we needed, are eye catching and look so perfectly professional. We are getting a great response from them.
They represent us well."

Deborah Plont
Kennesaw Barber Shop
Kennesaw GA 30144
770.424.6877
"Inspired 2 Design™ has gone well beyond my highest expectations. They take 'going that extra mile' to a new level. They were able to create and design Family Dog Central's ultra creative image including our tag line, logo and the coolest ever website design (that everyone raves about!). They are ALWAYS truly professional and timely."

Joanna Goriss
Family Dog Central
Deerfield Beach FL 33442
"Just wanted to drop you a quick message and say that we have gotten so many compliments on our menus of service. A woman told me yesterday that she had never seen a salon invest so much in professional looking menus (which makes me giggle a little since we didn't spend very much). I was very proud. Thank you for great work."

Stephanie
Azure Salon and Spa
Canton GA 30114
770.345.8280
"The revision is sheer perfection! John I am very impressed with your work. I am sure we will have future projects, and I will give you a great reference when I am asked about the animations. Thank you!"

Sal Alvarez
KartSmart, LLC, CA
"Using Inspired 2 Design™ took the pressure offus. We needed a website that was professional looking and easy to navigate and that is what we got! I really appreciate the constant communication and how you took my visions and turned them into something that I am proud of and already have received many compliments on. I will definitely recommend Inspired 2 Design."

Kathy Dozier
Chasin' Our Tails
Cary, IL 60102
847.516.0099
"I2D has great creative, and something no other company has, "real customer service". I have to say they are the best professional design group I have worked with in years. The results show in each piece they produce for my company."

Dan Kozan, President
Solarus Energy Group
Boca Raton, FL 33496
561.482.4058
"Linda was exceptionally attentive to details, always making suggestions and offering ideas. She came up with the perfect logo and design...she really listens. Then she takes that, and somehow puts it on paper or on the web! That is just great customer service!"

Kimberly Griffith
The Natural Hound
Coconut Creek, FL 33063
954.464.0612
"Wow!! That was fast. The website is fantastic, awesome, we are soooo pleased!"

Debbie Califano
TLC Destinations Travel
White, GA 30184
www.tlcdestinations.com
954.205.2585
"Thank you so much for all your work and patience...you worked so fast."

Hope Suzanne
Florida Dog Massage
Ft Lauderdale, FL 33023
www.floridadogmassage.com
954.253.7800
"LOVE the changes on the website, I have gotten so many wonderful comments about it!"

Marili Rivera
Kate & Co.
Coral Gables, FL 33133
www.kate-and-co.com