Our Company History and Mission
Inspired 2 Design™ is a full service graphic and web design company located just outside Jasper, Georgia. The company was formed in South Florida in 2005 by a couple who've made God-given creativity the basis of every aspect of their personal and business lives. Taking this creativity and sharing it with business owners across the country is why we got started. Now, new and established businesses can have the best, most professional design, marketing advice and support.
Our Goal
To provide affordable advertising and marketing advice, and services to small, medium, and start-up businesses, and to take everyday graphic designs and website designs to the next level in order to WOW the target market.
Inspired 2 Design™ partners with its clients. We take time to learn their business model and customer base, so that we can present a broad view of the marketing tools available to fit each client's needs and budget. We strive to build a high level of confidence to retain clients who will feel comfortable referring us. We only accept projects that fit our capabilities and schedule. This allows us to devote above and beyond service to each client.
Our Mission
To design God-Inspired and God glorifying marketing that maintains the highest level of integrity, insight and innovation to sell our client's goods and services in new, fun and exciting ways and to grow their businesses - all that, and to enjoy doing it fresh and new each day.
Our Philosophy
To consistently reach beyond the expectations of each client with original and innovative advertising and marketing products, coupled with outrageous service.
Our Founders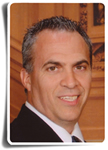 John has 30+ years experience in advertising design and IT support/Systems Management for a major consumer products corporation, a large catalog design and printing company, and a large retail cataloger. His focus is creative visual design, website design and website development, iOS and Android App development, mobile websites, video editing, 3D modeling and animation, and just about every aspect of multimedia.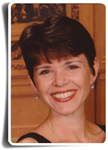 Linda has 30+ years experience in the advertising and printing fields, including 13 years as Director of Advertising for a national mail order corporation, and 5 years running art department of the southeast's largest catalog design and printing company. Her focus is business development, marketing strategy, graphic and website design, search engine optimization, and social media marketing/training.
She is a Cherokee county Master Gardener, a Chef's Assistant at Salud! Cooking School, teaches social media classes, and business marketing workshops. John and Linda attend Oak Leaf Church in Canton.
Our Commitment
Inspired 2 Design™ is committed to helping clients reach their audience and communicate their marketing message with unique and custom advertising, graphic and website design that is delivered on-time and within budget. Since 2005, small businesses CAN afford a professional marketing, graphic and web design partner.
Atlanta Community & Business Memberships and Affiliations

Cherokee County Chamber of Commerce
(Cherokee County, Georgia)
Active member in good standing since 2007
Entrepreneur of the Month - February 2010
Leadership Cherokee Graduate 2009
R.S.V.P. Mentor 2009-2010
Chairman's Council 2010, 2011, 2014, 2015
Leadership Cherokee Steering Committee 2011- 2015
Volunteer of the Quarter, 2nd qtr 2014
Board member, 2016-2018


Pickens County Chamber of Commerce
(Pickens County, Georgia) since 2015
PWPC Member
Ambassador

Gilmer County Chamber of Commerce
(Gilmer County, Georgia) since 2017
SECBN - Southeast Cherokee Business Network
(Canton, GA)
Active member since 2008
President 2009 & 2010
Membership Chair, 2013
Marketing committee 2011
Membership committee 2008, 2011-2012, 2015-2016

Other Groups & Associations -
Georgia Mountain Business Women's Netork, since 2015. Co-leader 2016. Leader 2017
Cherokee S.A.L.T./Triad, volunteer since 2012
Ball Ground Business & Community Association, 2008-2017
EWTS - Empowered Women Through Synergy, 2013
WOW (Women of Woodstock), 2013
Woodmont Business Club, 20111-2012
Powercore, member/Participation Coordinator 2010-2011
Canton/Cherokee Business & Professional Women's Club, 2010-2011
Downtown Canton Association, 2010
A Few of the Cherokee County Community Organizations We Support: