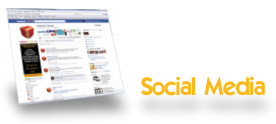 Social Media Marketing Design & Management
Promote your new or newly redesigned website via the most used and fastest-growing Internet phenomenon - social media. We'll show you how to benefit from Blogging, Facebook, Twitter, and LinkedIn. Promote your business website via viral, in-bound marketing on the Internet.
Inspired 2 Design can help you set up and/or manage your social media platforms by supplying you with content plans, or by managing your business page for you on a monthly basis. Contact Us for more details!
Facebook Designs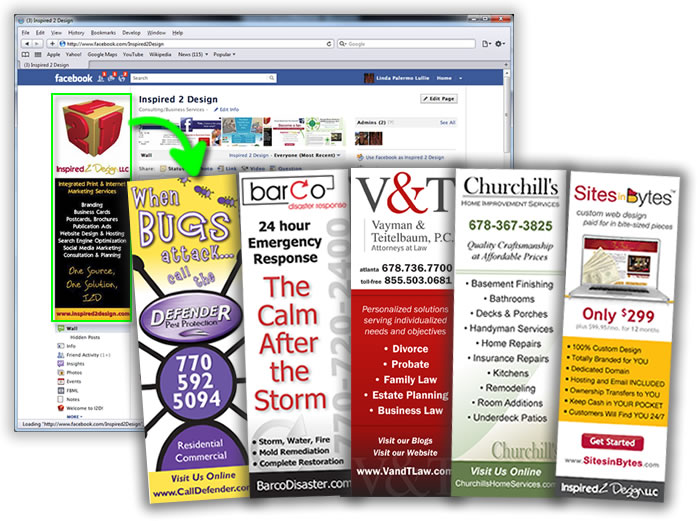 Call Inspired 2 Design™ for creative design, printing and distribution of all your marketing and promotional materials. We serve clients throughout Georgia, Florida, and the southeast with a focus on north metro Atlanta including Cherokee, Cobb, Forsyth and North Fulton. Call (770) 781-3452 or click here.